As part of a 2 day hackathon, myself and 4 other UX Designers & Researchers collaborated on a social change project where we decided to tackle the issue of food poverty in Glasgow. Working remotely with limited time, we split up, each taking on various responsibilities and agreeing to check in every few hours. 
My role i
nitially was to assist with the contextual inquiry, but once the project had solid direction and we had a feature strategy established, I focused on designing the UI for the app. 
Project Goals
        1. Give users
up-to-date information
on local foodbank stock
        2. Increase one-off and recurring
monetary donations
        3. Increase
political & social pressure
on MPs to make
impactful
change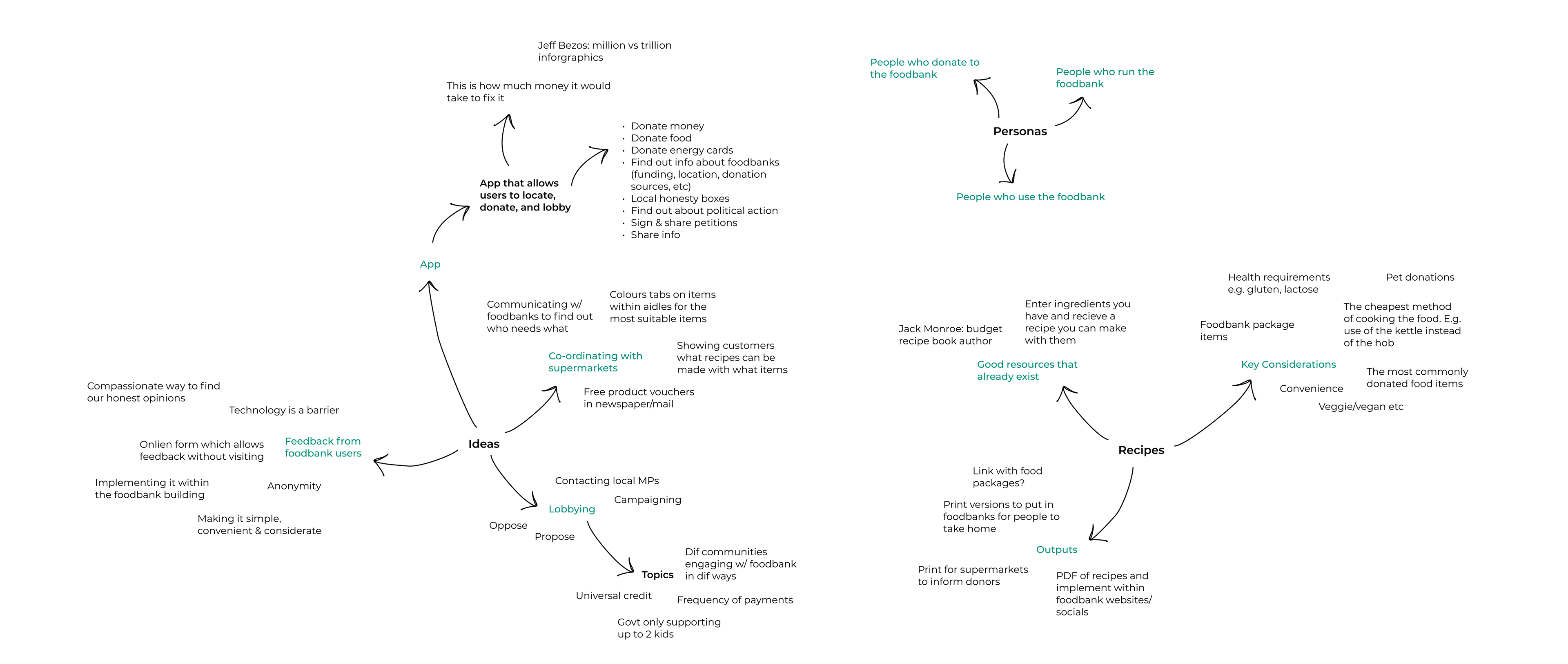 After doing our initial braindump, some of us jumped into market research, collating comparative and competitive research, while others began to dig deeper into the political and socio-economic factors that contribute to food poverty in Glasgow. 

As part of our research, we got in touch with 
Glasgow Noth East Foodbank (GNEF) to help us understand the issues and challenges that the staff are facing. The time we spent talking to Linda, a manager at GSEF, was invaluable. She talked us through what a typical day looks like at the foodbank, helping us to gain a deeper understanding of how a digital application could potentially assist foodbanks, their donors and their recipients.


Once we began settling on features, I began wireframing and prototyping using Figma. Since things were moving at such a rapid pace due to the tight deadline, there had been no focus or discussion on branding as of yet, so as part of this UI design process, I also designed the branding and started implementing it across the various components I was creating.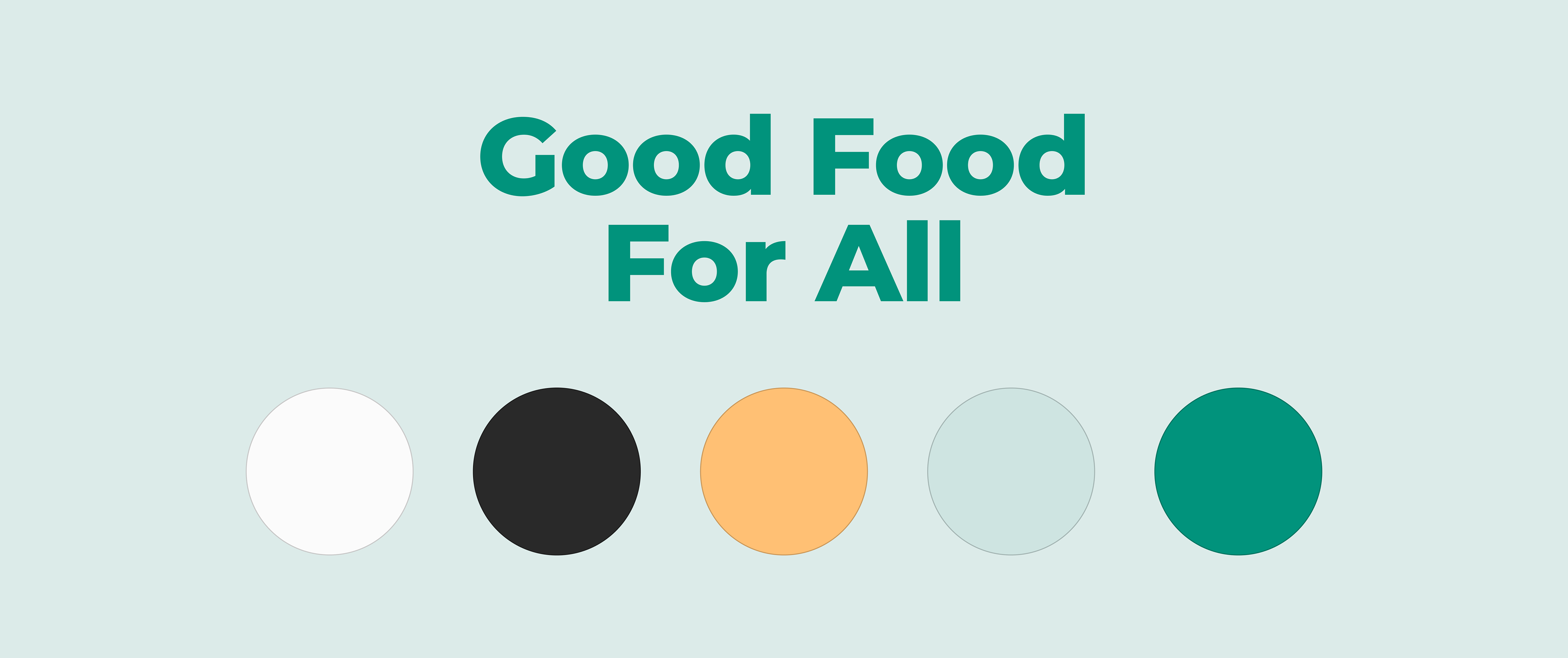 At the end of the two days, we pitched our idea and presented the final solution to all 20 hackathon teams and a board of judges and won. The final solution is a mobile application where you can locate and track the progress of your local foodbanks, make and control monetary donations, and put pressure on your local MPs to address the issue of food poverty. 
During our research, it became undeniable that we could only do so much with our project. To tackle food poverty head on, there needs to be changes made at a government level. So we began to ask ourselves how MPs would actually be effected by various forms of activism - petitions, email spam, social media campaigns, etc. But we kept coming back to the same question: would this really make any difference to the stance of a local MP? And so we adopted a 'name and shame' approach, where users can publicise and bring attention to MPs that are voting against policies that tackle food poverty.