Hidden Tales is a digital magazine launched and led by four final year GCU students with the goal of shedding light on GCU students and their incredible stories. In our time at Glasgow Caledonian University, 3 other students and I noticed lots of students were not only working incredibly hard both in and out-with their studies. We thought they deserved some recognition for their efforts.
All editions of the magazine can be found here.

Our team was made up of three digital designers and one social innovator/jouranlism student and so we decided to make 3 editions with a different designer leading each. This provided with an
 opportunity to challenge our branding, leadership and communication skills to ensure each edition had a consistent feel throughout. To produce the content for the magazine, we interviewed and wrote every article ourselves. 
Our main content stream came from our Instagram account, which features snippets of each magazine's stories, animations, and release information.
Why?                             

             

How?                                           What?
To motivate & inspire                          Storytelling                                           Digital Magazine

The April 2020 edition of Hidden Tales was branded and led by myself, and it focused on using colour and typography to 

feel and looking powerful

.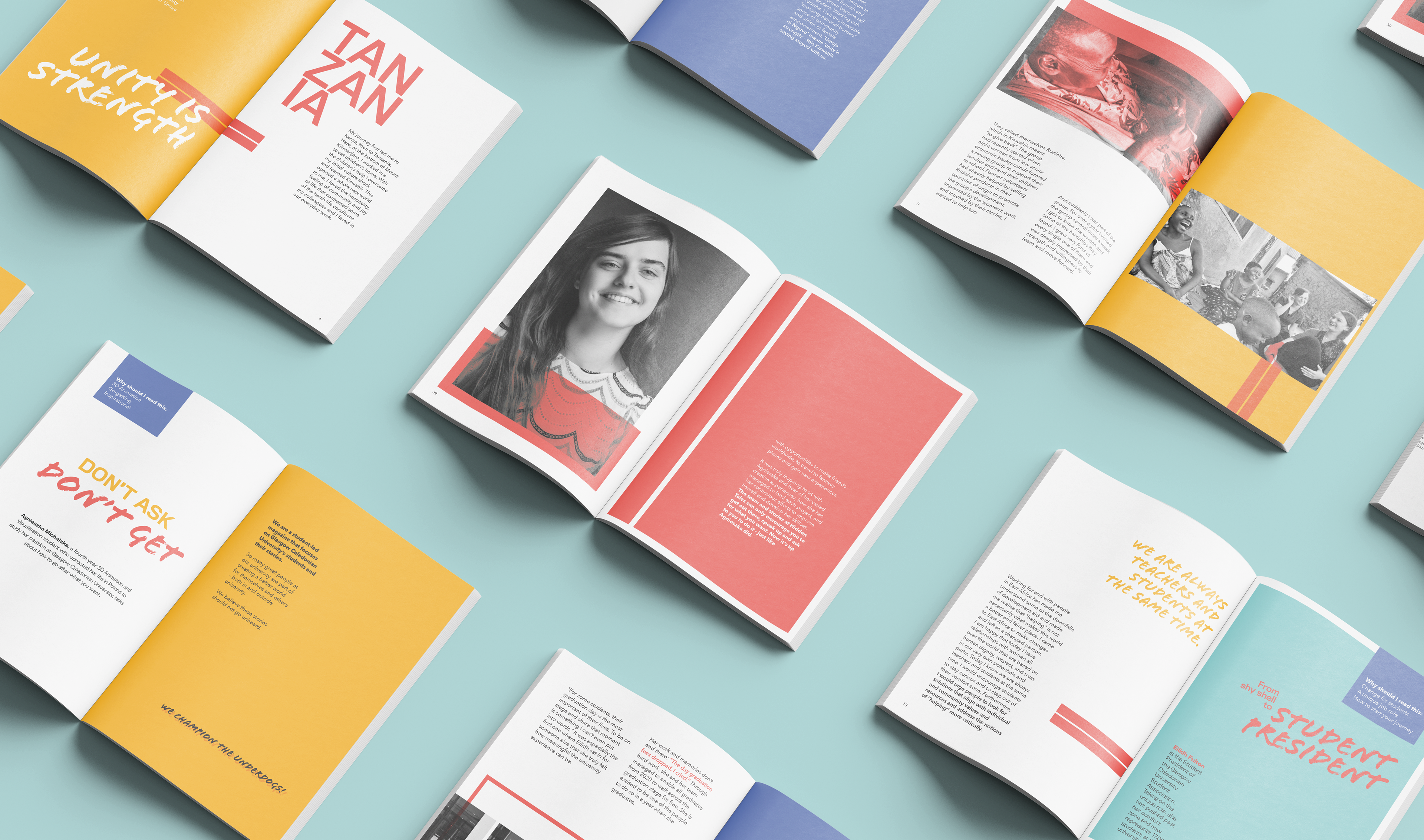 The February 2020 edition of Hidden Tales was branded and led by Craig, focusing on

high contrast and low opacity textures.
The December 2019 edition of Hidden Tales was led by Tora and aimed to bring a

minimal, classy feel

to the magazine.