This app was created as part of my university Honours Project, following the double diamond framework to create a digital application that supports and enhances the experience of learning to swim. During high school and higher education, I worked part-time as a Pool Lifeguard and Swimming Instructor, eventually advancing to Pool Co-ordinator. In these roles I began to notice the abundance of queries from parents of learners that I realised could easily be rectified through the design of an effective 'parent portal'. This is where this project began to take shape. As project focused on the UX/UI design, Scottish Swimming's logo, designed by The Touch Agency was used. 
Project Goals
        1. To
inform
and
engage
parents in their child's 
learning 
        3. To create a
smoother & efficient process
 during swimming lessons
Luckily the customer service side of my job had allowed me to have direct communication with users for years. However, to gain formal research I carried out surveys and semi-structured interviews with users and teaching staff. This confirmed that their needs revolved around up-to-date feedback, a clear understanding of level progression, and tips on how to help learners progress.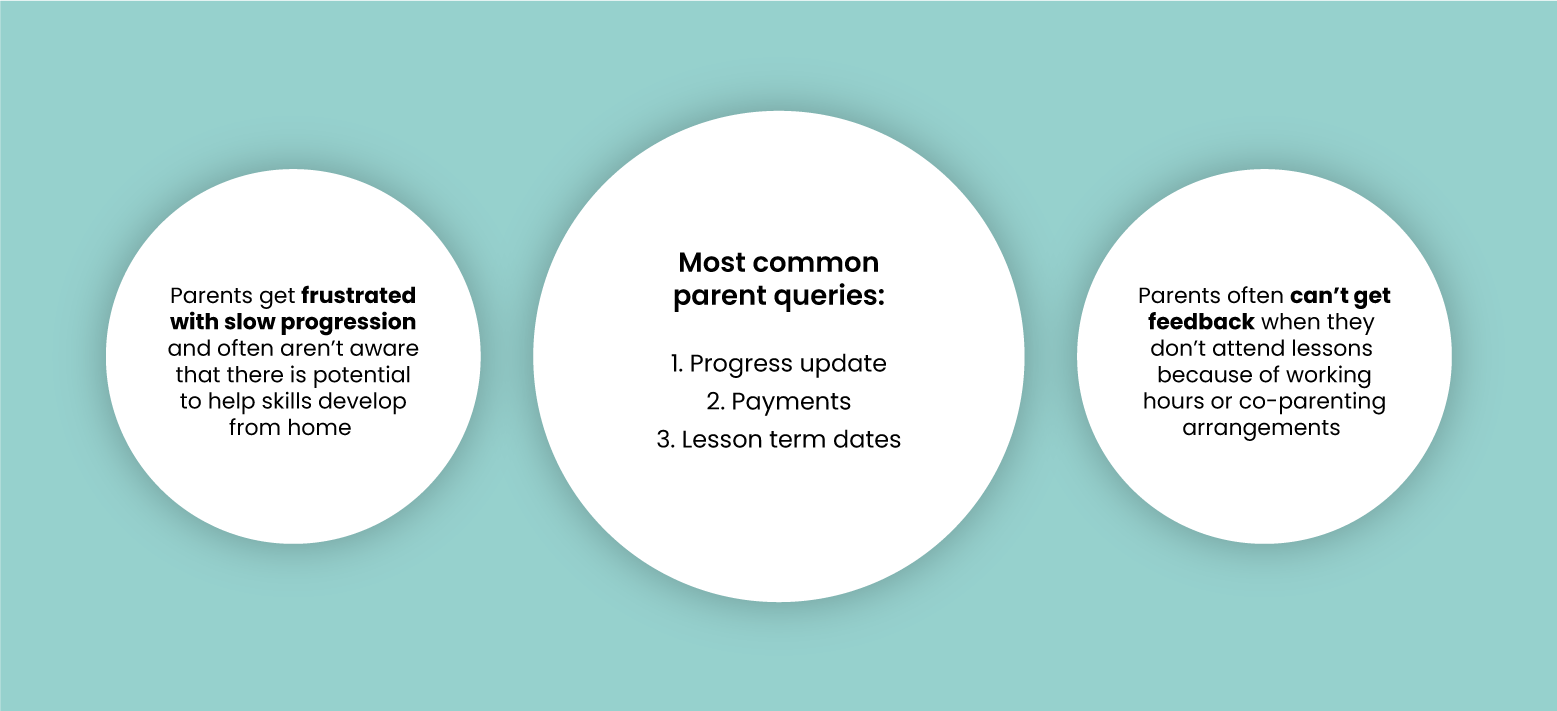 These were created with the purpose of gaining a clear idea of which features would be included in the application. During research, users had pointed out certain features such as feedback requests and progress tracking which they had identified as most important to them. Interestingly, they ranked payments low in adding value to such an application, however data gained from 18 teachers surveyed for the project found that payments is the second most common query from parents - with the first being progress updates.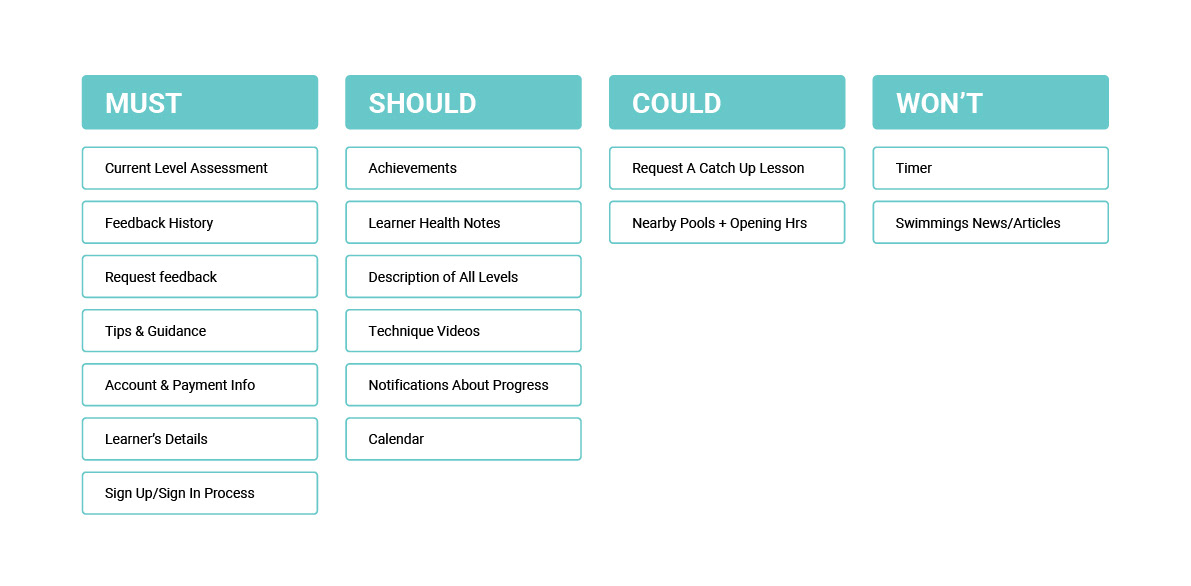 I used the crazy 8s task to efficiently brainstorm possible interface layouts for each feature and eliminate solutions that didn't work.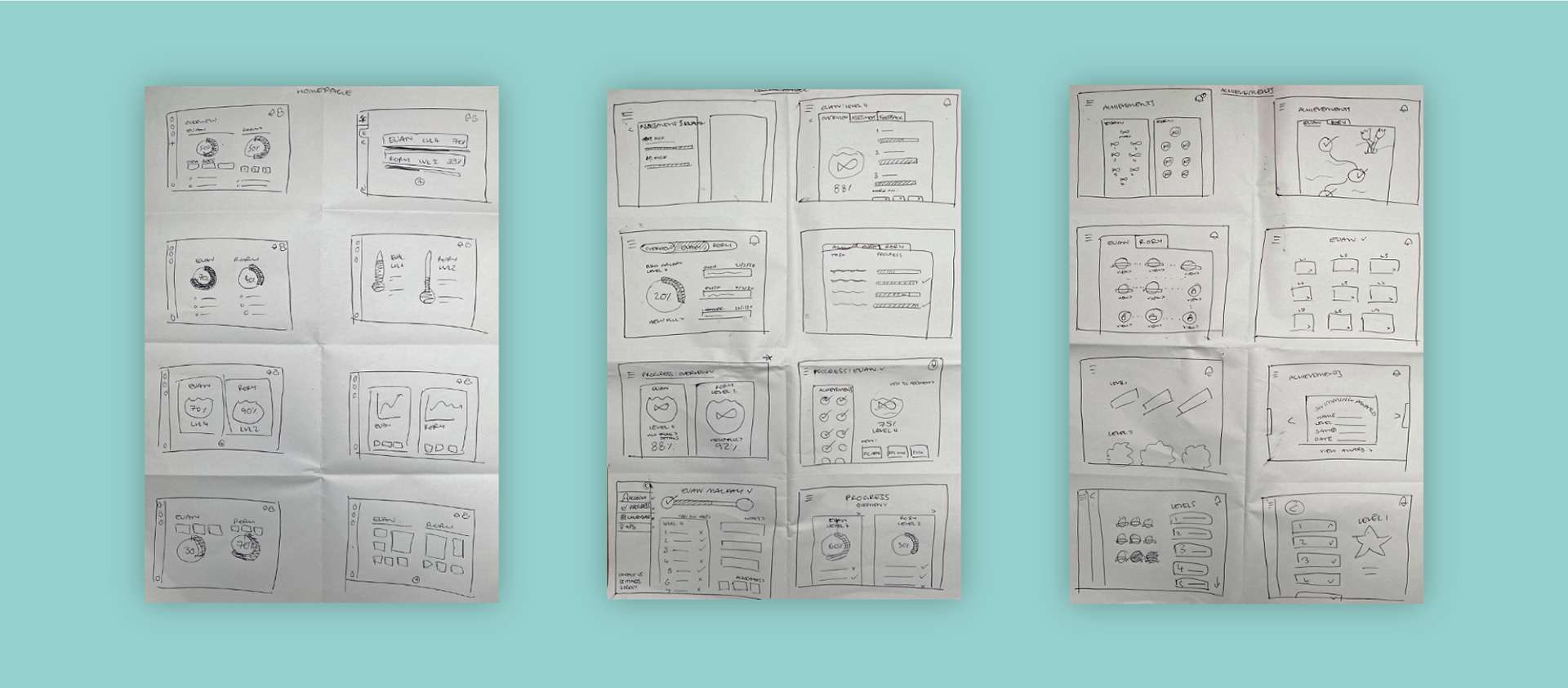 The strongest solutions gained from the crazy 8s were then taken forward to develop a low-fidelity prototype. After wireframing the key features and functionality the prototype was tested on 5 participants, thus allowing usability issues to be identified and iterations to be made.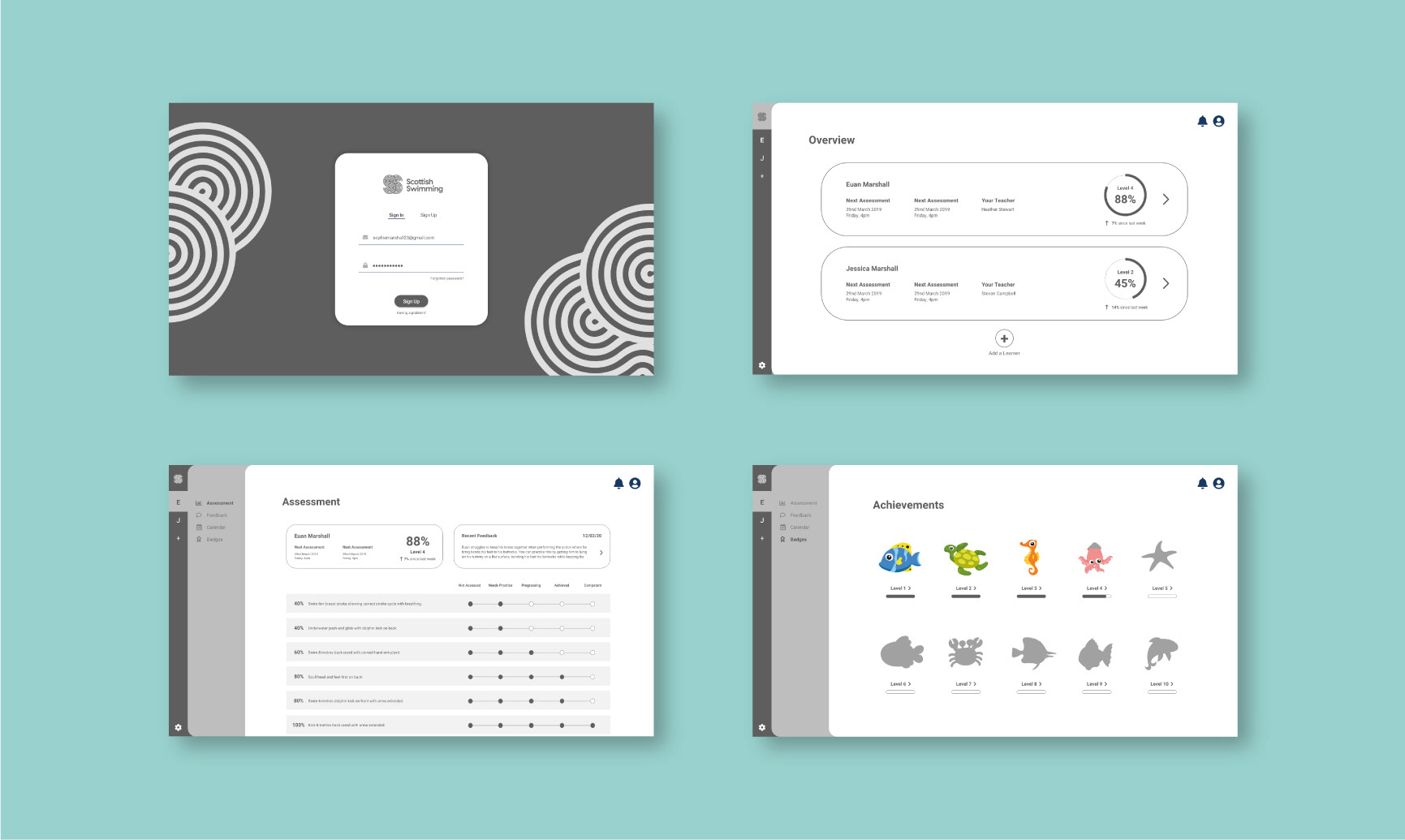 The end result is a functioning prototype which effectively informs and engages parents and streamlines the process of swimming lessons. This was validated through user testing where participants were asked to carry out a series of tasks, answering questions about their experience afterwards. Although it wasn't permitted to test this on anyone under the age of 16, parents of learners stated that the product showed strong potential to be adopted as a motivator tool.